GOT Winter is Coming Systems
BUILDINGS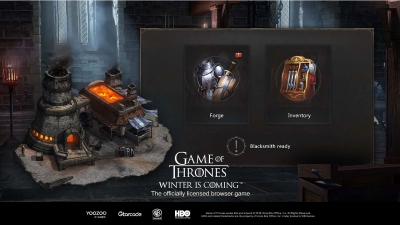 Lord Equipment is equipment your Lord can wear that provides bonuses to various attributes. There are currently 6 equipment slots available: Weapon, Secondary Weapon, Helmet, Armor, Greaves and Accessory. You can forge and upgrade equipment by collecting the necessary forge materials and forging at the Blacksmith. Lord Equipment will only grant attribute bonuses when your Lord accompanies troops on an expedition or when defending the city.
You can attach Badges to Lord Equipment to increase battle attributes. You can also configure Quick Change via the Lord Equipment screen to quickly apply the Lord Equipment that best fits your needs for battle.
Do you want to view more detailed equipment stats and the necessary forge materials? Please click the in-game Blacksmith building to view more
TALENT SYSTEM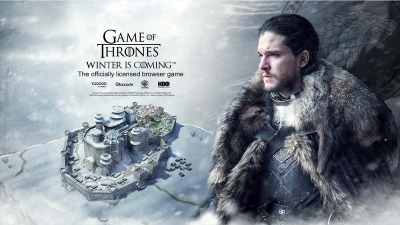 You will obtain Lord Talents whenever your Lord Level increases by 1. You can open the Lord Talent screen by tapping on the Commander portrait at the top left of the screen and then tapping the first icon to the left of your character. Allocate a different number of points to each Talent to attain your desired attribute bonuses.
You can also go to the Maester's Tower and research Maesters' Circle under Commandership to unlock more Talent combination slots. Switch when you need to with just a tap
ALLIANCE SYSTEM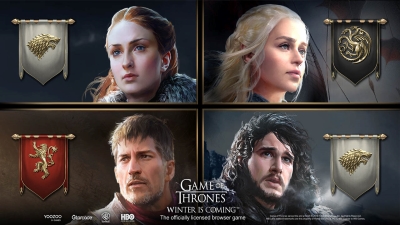 The Alliance System is one of the most important systems in Game of Thrones Winter is Coming. Currently, many of the game's events require you to have joined an Alliance before you can participate. You could say that once you join an Alliance, you'll truly be able to experience the essence of Game of Thrones Winter is Coming.
By joining an Alliance, you can receive help from Allies in the form of reduced research and construction queue times, go on expeditions to slay Rebel Leaders and obtain precious materials, participate in events like Alliance Mobilization and Castle Siege to increase your Tournament Level and strategize with your Allies to rally, attack, aid in defense, and lay siege to the Great City and obtain new Titles. By joining an Alliance, you can also trade resources with Allies, give gifts, and share good fortune. Alliances also have the Alliance Shop, which can provide you with high-quality goods in exchange for Alliance Coins earned in-game. Only by joining an Alliance can you purchase items in this shop
MAIL SYSTEM
You will receive the following kinds of mail in the game: System Letters, Battle Reports, Letters and Save Letters. Make sure to clear your mailbox often to avoid missing important information.
QUEST SYSTEM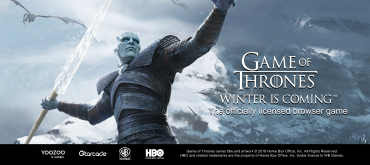 The game currently provides many different types of quests for players to choose from and complete. As of now the Quest List includes Story Quests, Main Quests, Alliance Quests and VIP Quests.
Story Quests: Completing the Story Quests will unlock in-game content and grant tons of rewards, so their completion should be a top priority.
Main Quests: The Main Quests are comprised of a series of achievement quests for everyone from beginners to advanced players. If you are new to the game, you can complete Main Quests alongside Story Quests to get a quick and comprehensive understanding of the game. The Main Quests will always accompany you as you grow in the game.
Alliance Quests: Alliance Quests are a type of quest in the game that only players who have joined an Alliance can carry out. After starting an Alliance Quest, you only need to wait for the countdown to end to claim the reward. There are 5 levels of quests: Legendary, Epic, Rare, Uncommon and Normal. A higher quest quality will give you a better reward. The quests will refresh once every 6 hours. After the time is up, in-progress quests or quests with rewards waiting to be claimed will not be reset.
VIP Quests: The number of VIP Chests you can claim each day varies according to your VIP Level. You can claim a VIP Chest filled with generous rewards once every hour.
Friendly reminder: You can refresh or reset Alliance Quests by using the Alliance Quest Reset item.
You will automatically complete Alliance Quests after reaching VIP Lv. 8. All you need to do is claim your quest reward
CHAT SYSTEM
World Chat :

All the people in the kingdom can speak freely here.

Alliance Chat:

This is a place for Alliance members to chat. Alliance members in other kingdoms can also chat.

Topic Chat:

Topic chats can take place between kingdoms.

Group Chat:

Lords can create custom groups and start group chats.
Updating.... Coming soon!